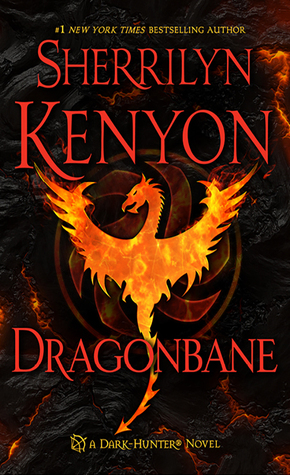 Dragonbane
by Sherrilyn Kenyon
Series
: Dark-Hunter (#26)
Published by
: St. Martin's Press
August 4th 2015
Genre
: Paranormal Romance
Format
: eBook
Rating
: 5 Stars
I couldn't be happier with this story. I've been waiting for Max's story for a long time and I think the author gave him a HEA worthy of each and every single page it was written on.
The chemistry between Max ans Sera was sizzling and the fact that they had to fight every step of the way to finally have a modicum of peace and that Seraphina's sudden return didn't magically fixed everything and they went back to been together was a big plus too.
I am freakishly curious about Apollimy and Savitar and am wondering if there will be a HEA or at least a HFN in there.
There was that OMG scene with Illarion (which I'm glad will be solved in the next book) and the waterworks went into overdrive a bit there at the end which now has me curious about Falcyn.
I just can't wait for more of this series and the characters we love.
HEY, who was a time machine? Where is a Were-Hunter when you need one *pouts*