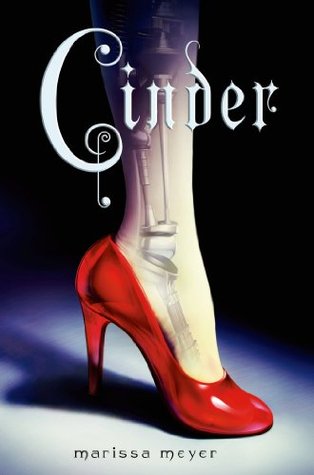 Cinder
by Marissa Meyer
Series
: Lunar Chronicles (#1)
Published by
: Square Fish
January 3rd 2012
Genre
: Young Adult, Fantasy
Format
: eBook
Rating
: 5 Stars
I don't usually read Sci-Fi or fantasy books as they have words invented by the author that I have no idea how to even pronounce or what the author want them to mean. But I've been wanting to read this book for a while (I'm a visual person so most my books I get because of the cover). Well I'm glad I finally got around to reading this book.
It is an interesting and new re-telling of Cinderella. I just loved it. I would never have in a million years thought of the twists this author has put in the story. Ms Marissa Meyer just shed some hope for this genre in my future.
There are some mysteries still to be uncovered and I'm looking forward as to how this story is going to end as it was left in the open what will happen to Cinder and what is Emperor Kai going to do. It also has different characters with each book so I'm eager to see how is all going to be played and how all this will fit together in the end.